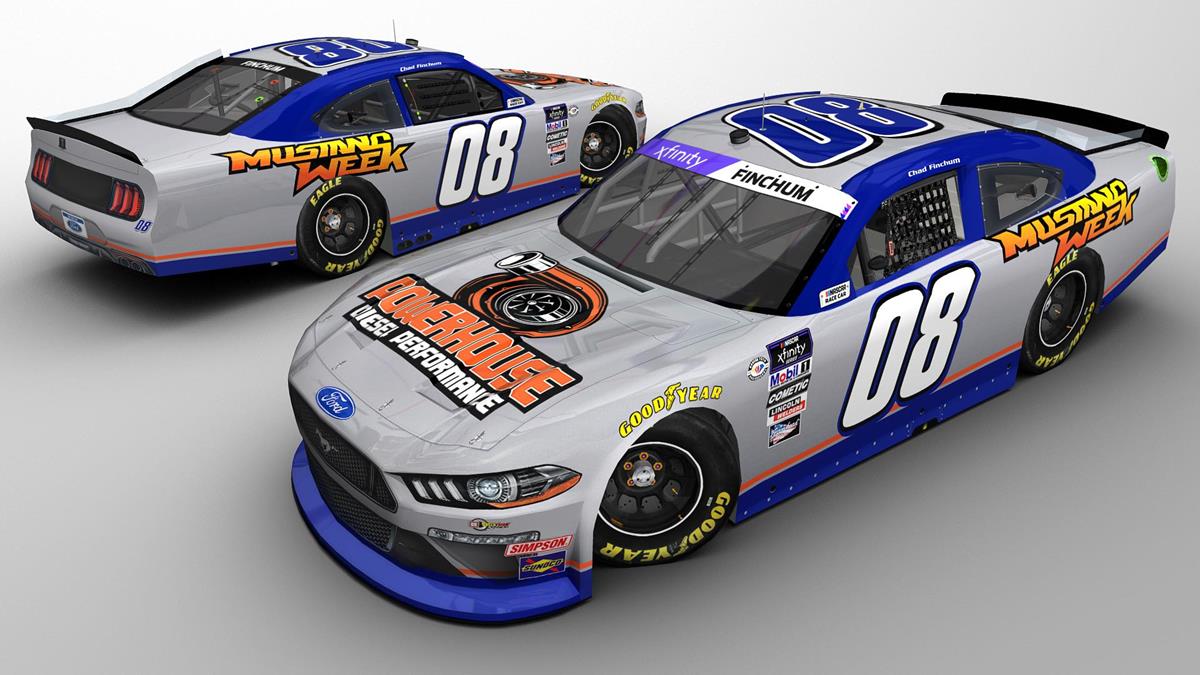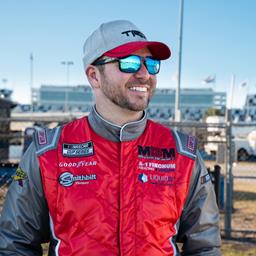 ---
Chad Finchum Announces Three Races with GreenLight Racing
Chad Finchum is excited to announce that he will be driving the No. 08 car for SS GreenLight Racing for three races in the NASCAR XFinity Series!
The team's first race will be at Darlington Raceway on Saturday, Sept. 2 followed by Bristol Motor Speedway on Friday, Sept. 15 and then Martinsville Speedway on Saturday, Oct. 28.
"Our first race together at Darlington [Raceway] is a very special race for me as the scheme we are running is a throwback to one of my very first paint schemes when I first started kart racing, which was also the number 8 car," Finchum said. "We also have a longtime Knoxville based partner of ours Powerhouse Diesel coming onboard for this race along with a new partner Mustang Week.
"As many of you know outside of racing on the track I am a huge car enthusiast, and when I'm not racing on the weekend I am usually at some sort of car event or car show. Mustang Week is one of the absolute best car events that I've ever been to and I have been going for a number of years! It's by far my favorite car event of the year with events and shows lasting all week long in Myrtle Beach, SC! Mustang week starts on Monday September 4 and goes through Saturday, September 9!"
Finchum concluded by saying, "None of this could be possible without all of our amazing partners.! I am very honored and excited to be able to get behind the wheel again for a few races. Tune into USA at 3:30pm EST for the first race at Darlington Raceway on Sept. 2."
Article Media
Back to News