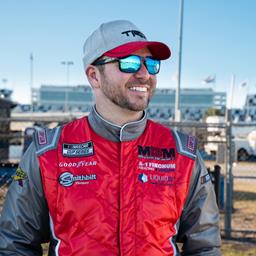 ---
Finchum Crosses the Finish Line 27th at Martinsville
Chad Finchum took the Garrison Homes No. 08 Ford / SS GreenLight Racing Ford Mustang into battle on Saturday at Martinsville (Va.) Speedway with the NASCAR Xfinity Series.
Finchum qualified 30th fastest on the grid for the Dead on Tools 250 at the 1/2-mile and went on to register a 27th-place finish in the event.
Full results are available at www.NASCAR.com.
Back to News