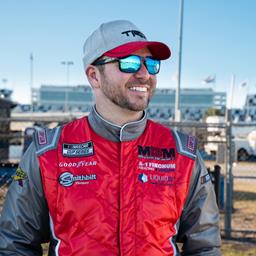 ---
Finchum Falls Short at Darlington
Chad Finchum continues to look for just a little bit of luck to start the 2023 campaign.
He returned to the driver's seat of the MBM Motorsports No. 66 Wild Willies NASCAR Xfinity Series entry at Darlington (S.C.) Raceway over the weekend for the Shriners Children's 200.
Unfortunately, after being able to manage only the 40th fastest time in qualifying Chad fell short of the market of qualifying for Saturday's 200-lap event.
There's no quit in the Tennessee racer though, and he's already looking ahead to the next event.
Check back often for the latest driver and team updates.
Back to News