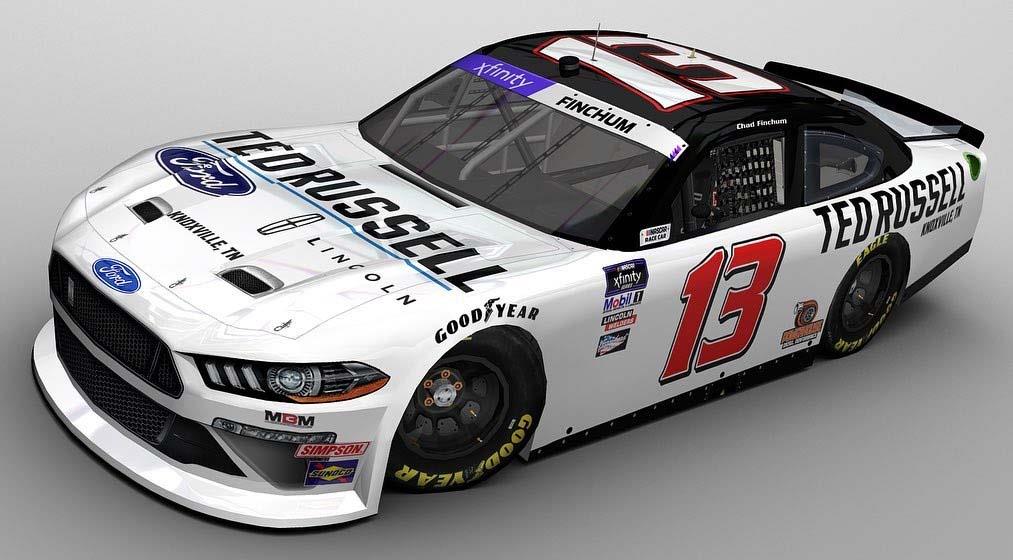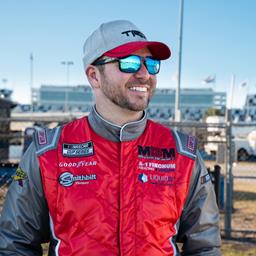 ---
Chad Finchum Sidelined by Mechanical Failure in Practice at Darlington
DARLINGTON, S.C. (09/03/22) - For the first time since April Chad was excited to retirn to NASCAR Xfinity Series competition over the Labor Day weekend with a trip to Darlington (S.C.) Raceway.
Finchum entered the Ted Russell Ford / Carbon Rivers Inc. No. 13 MBM Motorsports / Parkside Drive / Powerhouse Diesel / Ford Mustang into the Sport Clips Haircuts VFW Help A Hero 200.
Unfortunately a part failure in practice ended the return to action for Finchum early.
"We had a fast Ted Russell Ford Mustang, and couldn't have done it without all of our great marketing partners. MBM Motorsports gave me a great car. This was my first time at Darlington (Raceway) in about two years and only my second race in a year. We were making some laps in practice, pretty conservation only going 80-85%. Unfortunately we had a part failure on the right front shock. Going into turn 3 the right front collapsed and the shock blew apart, and we went hard into the wall ending our weekend early," Finchum said. "We'll be back in action in two weeks at Bristol (Motor Speedway), and I'm looking forward to that one."
Finchum started 35th on the grid and despite mechanical issues throughout the event, raced to a 32nd-place finish.
"It's been about eight months since I've raced the No. 13 car, and it sure felt good to get back behind the wheel. We started 35th and finished 32nd. The results don't tell the whole story," Finchum said. "We overcame so much adversity this weekend, fighting some mechanical issues to bring it home in P32. We managed to salvage the day, but we most definitely had a car that was strong and could've ran inside the Top 20, if we didn't have to battle some issues, but all-in-all, it was such a blessing to be back and to be able to put a race on for all our great partners on the car. I can't wait until the next one hopefully soon."
Full event details are available at www.NASCAR.com.
Back to News