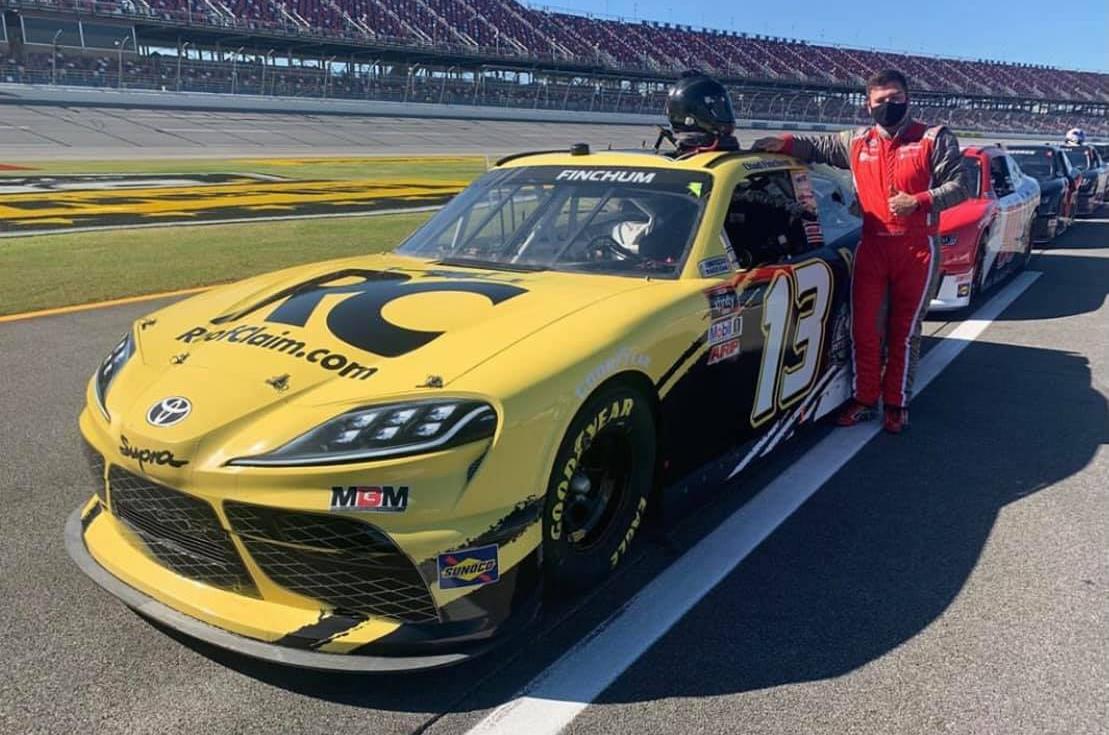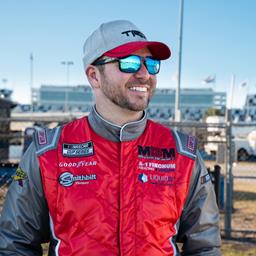 ---
Chad Finchum Has Career Day at Talladega
Talladega, Alabama (10/03/20) - Chad Finchum enjoyed a career-day in NASCAR Xfinity Series action on Saturday at Talladega Super Speedway.
The Tennesseean raced his MBM Motorsports No. 13 RoofClaim.com Toyota to an 11th-place finish in the Ag-Pro 300. The finish was the best of his career in NASCAR Xfinity Series competition.
"I don't know how to put this into words, but I feel like this has been a long time coming for us! Started 32nd and finished 11th is a very big deal for us and I'm so proud of our guys," Finchum said. "We have always shown speed at super speedways, but the luck doesn't ever seem to go our way. However that changed tonight. I topped my best-career finish for the Xfinity Series today finishing 11th. My previous best was 14th at Daytona in 2018!
"Thanks to RoofClaim.com for being on board for tonight's race. Awesome job by everyone and most importantly thank you to the Good Lord for laying his hand over me tonight and keeping us safe and allowing me the opportunity to live out my dream!"
Full results from the event are available at www.NASCAR.com.
Back to News