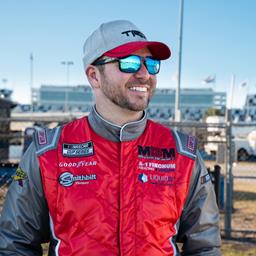 ---
Chad Finchum Returns to His Roots
Kingsport, Tennessee (11/14/20) - With the NASCAR season over, Chad Finchum decided to go have some fun and get back to his roots. He went into battle in his No. 19 on Saturday at Kingsport Miniway (Kingsport, Tennessee).
Not only did he have a day of fun, but he also went to Victory Lane in his Go-Kart in two separate races.
"What an awesome day I had with a bunch of awesome people," Finchum said. "Alot of people made the day and the wins possible. We won both races today and was able to park it in Victory Lane. Thanks to Royce Mershon, Jerry Worsham, and James Finchum for making the day possible."
Back to News