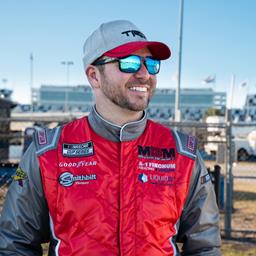 ---
Chad Finchum Wins Again at Kingsport Miniway
Kingsport, Tennessee (11/21/20) - Chad Finchum had so much last week in his No. 19 Go-Kart at Kingsport Miniway (Kingsport, Tennessee) that he made the easy decision to go back today for more fun.
Chad enjoyed a day of fun, and the icing on the cake was going to Victory Lane once again at the roadcourse.
"I had such a great time racing at my hometrack once again. It was a day of a lot of fun with my good friends Matt and Royce Mershon, and to top it all off we got to go back to Victory Lane once again, which was pretty special.
" Thanks to Payne's Speed Shop for all they have done for me. Also a big thanks goes out to Patrick Gilliam at Roll Speed Dynamics for the best tire prep on the market. Last but not least, thanks to McClain Race Engines and Jerrry Welch at Welch Performance Karting for all they've done for me. Without all these guys it wouldn't be possible!"
Back to News