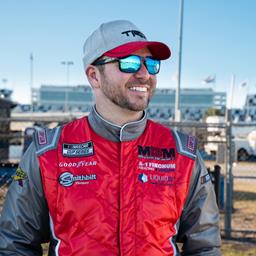 ---
Chad Finchum Competes at Indianapolis Motor Speedway
Indianapolis, Indiana (09/09/19) - Chad Finchum's 2019 NASCAR Xfinity Series took him to the famed Indianapolis Motor Speedway over the weekend for the Indiana 250.
Chad qualified 36th on the grid in his CrashClaimsR.US No. 13 Toyota Camry for the 100-lap affair at the 2.5-mile oval, that's known as "The Brickyard." He raced into the Top 30 in the running order during the first stage before transmission issues during the second stage ended his day in the 36th position.
"We had a good car before the mechanical failure on lap 41," Finchum said. "This was my third time to race at Indy, and it's an amazing feeling to get to compete at a place with so much history. We're now full speed ahead as we head to Las Vegas this week."
Back to News